The College Council is comprised of 10 registered nurses (RNs) elected by registrants and four public representatives appointed by the Independent Appointments Commission (IAC). There are staggered terms of office for the RN positions. This means that this year, the College is required to conduct an election for Advanced Practice Councillor and Practice Councillor.
Voting is Now Opened – Log into MyCRNNL to cast your vote.  Voting closes March 31st, 2022.
Candidates for ADVANCED PRACTICE COUNCILLOR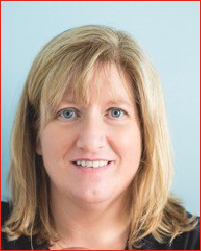 Kelly Barron
Graduate: Memorial University, 2000
Postgraduate Courses: Masters of Nursing-Nurse Practitioner, Post Graduate Diploma Perinatal Nursing, Neonatal Resuscitation Program Instructor
Present Position: Nurse Practitioner, Neonatal, Eastern Health
"I am seeking re-election to the CRNNL Council in part due to my passion for the continued advancement of Nursing Practice and also because of a desire to help elevate nursing standards to the highest possible level. I have learned so much about the mandate of the College and I have worked to disseminate this messaging to fellow nursing colleagues. The College is a strong voice for the Nursing Profession and I would love to continue on as a part of the Council. Healthcare is currently front and center in the public's view, and we need a College that can ensure nurses and nurse practitioners are able to function within their full scope, with the overall goal of protecting the health and well-being of our province. I would be honored to continue to represent in the Advanced Practice portfolio."
---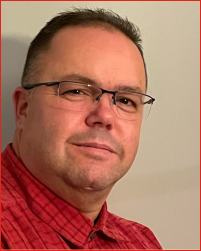 Rodney Pike
Graduate: St. Clare's School of Nursing, 1991
Postgraduate Courses: Nurse Practitioner-Primary Health Care
Present Position: Nurse Practitioner, Primary Health Care, Eastern Health
"I am a grass roots member of the Nursing community for over 30 years. Worked in critical care and ER as a staff nurse then as a nurse practitioner in the Arctic and across Canada in remote communities and construction camps. This experience will allow me to bring the knowledge and voice of many forms of a nurse practitioner to the Council."
---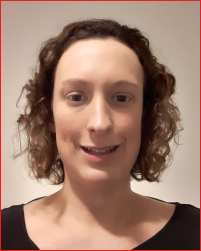 Krysta Simms
Graduate: Memorial University, 2007
Postgraduate Courses: Master of Nursing-Nurse Practitioner, CNA Certification Emergency Nursing, Nursing Leadership Development Course, Nursing Stroke Management Course, LEAP (palliative care), ACLS certification, PALS certification, Emergency nursing pediatric course, wound care resource nurse, obstetric care at rural sites course, BLS instructor, TNCC certification, emergency nursing pediatric course, non-violent crisis intervention, person centered care program, Canadian triage acuity scale certification, Advanced Foot care certification, Coronary Care course
Present Position: Nurse Practitioner-Primary Health Care, Western Health
"I have been the practice representation on CRNNL Council since 2019 and have thoroughly enjoyed being involved in the governance of regulating Registered Nurses and Nurse Practitioners in Newfoundland and Labrador. I have brought my experience as a Registered Nurse and then as a Nurse Practitioner to this role. I have learned much while in this role, which has provided me with the knowledge, confidence, and skills to grow as a leader within both my local community and nursing community."
---
Candidates for PRACTICE COUNCILLOR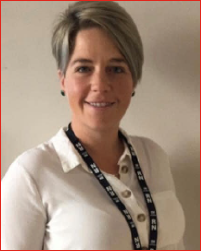 Seretha Wheaton (nee King)
Graduate: Centre for Nursing Studies, Memorial University, 2011
Postgraduate Courses: BCLS CPR level HCP, Workplace Violence, applied suicide intervention skills training, therapeutic crisis intervention level 2, eating disorder workshop: emotion family focused therapy, gentle persuasion, preceptor third and fourth year nursing students, shop steward RNUNL, harm reduction 101, naloxone training, Catie: HIV/Hep C course.
Present Position: Psychiatric Registered Nurse II, Harm Reduction RN, Primary Health Care, Eastern Health
"I am very interested in running for Council with the College of Registered Nurses of Newfoundland and Labrador. I am currently practising as a Psychiatric Registered Nurse II with the Harm Reduction program in the province. I feel that given my experiences both with practice and education I have value to bring forth to Council. I feel that this knowledge and background will help foster the regulation of the profession, as well as keeping safety of the public in the forefront, and will help provide insight, and education surrounding the basic principles of harm reduction; for both the public, and the profession. Harm Reduction is new in the province, and I feel that as well as being an asset on Council, I can also provide opportunities for advancement for our standards of practice, regulations of our profession, all while keeping the safety of the public a top priority."
---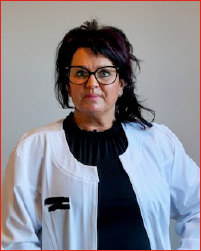 Stephanie Winsor (nee Bridger)
Graduate: St. Clare's School of Nursing, 1996
Postgraduate Courses: Leadership and management certificate, Advanced cardiac life support, Canadian acuity triage scale.
Present Position: Casual RN, Eastern Health and Labrador-Grenfell Health
"Good day fellow RNs and NPs of NL, I am pleased to offer myself up for consideration for the role of College practice councilor. As an RN for over 25 years I have diversified my career to include so many exciting adventures, I've often said "nursing is a different adventure and experience every shift " as a previous Manager, to a frontline Casual RN with LGH and EH, a Health Officer with the Canadian Coast Guard , to embarking on self- employment ventures, it's never been more clear to me the role our CRNNL plays in the public protection and public trust of our practice. With a core mandate of good governance in these values and exploring the regulation of a diversified scope of practice, I ask for a seat at the CRNNL table to be a part of setting the standard for Nursing excellence. One of the mandates with our College is to "Identify emerging nursing roles to meet the needs of the health care systems". This emergence and diversification I believe has become my passion and I'd like to contribute to ensuring strong core regulations for these roles both I and all of you may be blessed to fulfill! I humbly ask for your support!"