This year three areas require an election:
Eastern Region Councillor
Western Region Councillor
Councillor-At-Large (2 positions)
Get to know the candidates by reviewing their profiles below. Make sure to cast your vote in the Council election this January during licensure/membership renewal.
Candidates for EASTERN REGION COUNCILLOR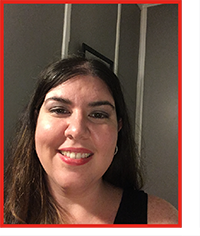 SAMANTHA ABBOTT
Graduate: Athabasca University, 2013
Postgraduate Courses: Occupational Health Nursing Specialty, NSOH 7700 Course – Viral Hepatitis, Clinical Instructor Certificate Course, Occupational Health and Safety Committee, CATIE's HIV and Hepatitis C Testing Course, Occupational Health and Safety Committee/Representative/Designate Re-Certification Course, Advanced Cardiac Life Support, Master of Nursing – Teaching Focus
Present Position: Registered Nurse, Occupational Health, Eastern Health
"I wish to run for Council as I feel I have a great deal to offer as an experienced Registered Nurse. I have a large knowledge base, gained through my experience of working in many areas of the Eastern Health organization, as well as my education. During my years of nursing, I have worked in Long Term Care, Adult Mental Health, General & Thoracic Surgery, Critical Care, and presently Occupational Health, which I feel is important when making decisions that will benefit the people of Newfoundland & Labrador and the nursing profession as a whole. By being a member of Council I can play a small role in contributing to the improvement of healthcare for the people of Newfoundland & Labrador and to the profession of nursing."
---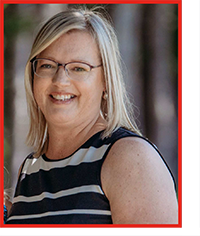 DENISE CHANT (nee Cumben)
Graduate: General Hospital, 1993
Postgraduate Courses: Bachelor of Nursing, Master of Health Studies – Leadership
Present Position: Professional Practice Consultant – Nursing, Eastern Health
"With almost 30 years as a registered nurse at Eastern Health, I am proud to be a part of the nursing profession. I have worked in many programs with various roles during that time. I have keen interest in the self-regulation of the nursing profession and the advancement of nursing practice in Newfoundland and Labrador. While we face many challenges in these unprecedented times there are also opportunities to ensure the nursing profession supports the mandate to protect the public through self-regulation in accordance with the RN Act. I am optimistic that we can embrace the current challenges while ensuring the profession evolves, we are accountable for our standards of practice and there is public confidence in self-regulation."
---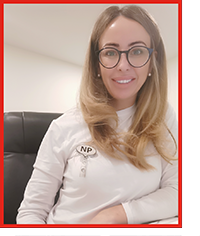 KIMBERLY FRENCH
Graduate: Memorial University, 2009
Postgraduate Courses: Masters of Nursing – Nurse Practitioner, Nationally Certified Family Nurse Practitioner, Certified in Adult Mental Health, Canada Association of Medical Aesthetics Basic and Advanced Injectables, Certified ACLS, Certified in PALS, Certified in LEAP – Palliative Care, Safe Opioid Prescribing Certification, Wound Care Level 1, Therapeutic Crisis Intervention, Mental Health for Employees, Compassion Fatigue, Conflict Management, Fundamentals of Addictions, Addictions in Youth, Geriatric Psychiatry, Health Promotion Level 1 and 2, Callous Pairing, Leads training level 1 – Leadership, OSCE formation and evaluation for MUN-NP students, Mary Coffey Scholarship – leadership in clinical practice, Nominated Service Excellence Award – Eastern Health, Scholarship NLNU, CRNNL, Eastern Health – MN, Eastern Health top storyline – NPs in rural communities, Nominated for health care hero award – Hospital news
Present Position: Nurse Practitioner-Primary Health Care/Family Practice/Virtual Care/Per Course Professor at MUN
"It is with great interest that I am running for Council. With 13 years in Healthcare I would relish the opportunity to join Council as a nurse practitioner. I am a highly focused and results oriented person and considered a problem solver with above average analytical and critical thinking skills. I am energetic with a positive attitude and a skillful blend of strong leadership and excellent communication, and conflict resolution skills. I have strong abilities in collaboration, clinical reasoning and professional development. Promoting and supporting professional practice and providing quality care is important and I am dedicated to the profession. I have worked in many settings and specialties throughout my career and I have seen many positive things in healthcare and I have encountered many hurdles. I am interested in being a voice to contribute to the decisions that govern our professional body, and to help move the organization toward strategic outcomes."
---
Candidates for WESTERN REGION COUNCILLOR (by Acclamation)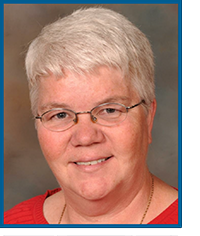 DONNA LUTHER
Graduate: Western Memorial, 1977
Postgraduate Courses: Post Basic Certification – Psychiatric Nursing, Certified as CRP Instructor Trainer, Certified as Instructor in Non Violent Crisis Intervention, Diploma in Nursing Management, Developed Mental Health Training Program for Adolescent Mental Health, Headed a committee to develop a Family Centered Care Unit at Western Memorial Hospital.
Present Position: Director – Management/Mental Health, Xavier House Inc
"My current term on Council, representing the Western Region, has been both eye opening and rewarding. I feel it is important to be part of the changing face of nursing and have the opportunity to provide input in the direction we are going, especially during these difficult times. As I sit around the table with my colleagues, I feel challenged but proud to participate in the discussions knowing I am speaking on behalf of the nurses in Western NL. We have only just started to scratch the surface with policy change and direction, therefore, I ask you to vote for me so I can continue to speak and act on your behalf for another three years. I am proud to be a registered nurse."
---
Candidates for COUNCILLOR-AT-LARGE (2 positions)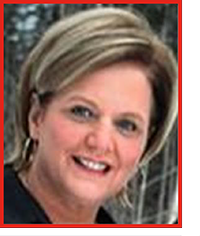 KIMBERLY LEGGE (nee Moulton)
Graduate: Western Memorial, 1985
Postgraduate Courses: ICU Certification, 10 courses toward Post RN BN program.
Present Position: Director of Clinical and Client Services – Telephone Triage, Fonemed Canada
"One of the most important responsibilities of being a registered nurse is to lead Council – our regulatory body in the protection of the public. Public safety is always the highest priority and most of what Council does revolves around that mandate. Serving on Council this past term has been a phenomenal learning experience – one that I hope to continue. Since being elected to Council, my understanding of the Nurse's role in public protection has greatly expanded. I have developed a new and growing interest in nursing governance. As a CRNNL Council member, you play an integral role in both policy development and in planning for the future of health care. It's exciting and rewarding to serve. As Director of Clinical Services for Fonemed working in a virtual care environment, I bring a unique perspective and value to Council. I would welcome the opportunity and privilege of serving a second term and would be honored to once again work with some of the finest nursing leaders in our province!"
---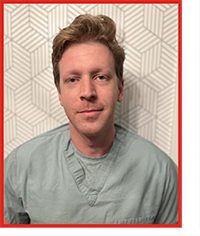 MICHAEL MORRIS
Graduate: Centre for Nursing Studies, MUN, 2014
Postgraduate Courses: Operating Room RN Certification, Master of Nurse Practitioner, ACLS, PALs & CTAS, 1/3 Congestive Heart Failure specialty focused NPs in Newfoundland.
Present Position: Nurse Practitioner – Congestive Heart Failure Clinic, Western Health
"Since 2014, my life has revolved around nursing. Being an NP myself and my wife being an RN has allowed exposure to many different work environments, opportunities and challenges that the nursing profession faces. I have worked in many areas, including pediatric and adult emergency, adult med/surg, telehealth, the OR, pediatric medicine and most recently a CHF focused specialty clinic. Through this time, I have had the opportunity to meet so many wonderful and inspiring nurses who always made sure to be an advocate for their clients. I've always felt that I belong in a leadership role which has led me to this application. Just as my peers have been amazing advocates for their clients, I wish to be an advocate for them. I would like to sit on the Council because I feel I will be able to add a valuable perspective of a new generation NP. As I have said before, nursing surrounds me in every aspect of my life, therefore being on the front lines of nursing progress hits home."
---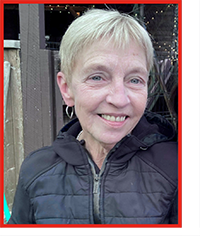 PATRICIA (PAT) RODGERS (nee Mifflin)
Graduate: General Hospital, 1977
Postgraduate Courses: Post Basic Course in Critical Care, Bachelor of Vocational Education, Certification in Critical Care (American), Certification in Critical Care (Canadian)
Present Position: Education, Swab Clinic/COVID Response, Eastern Health (Casual)
"Currently I am the Eastern Representative on CRNNL Council. I would like to continue to work on issues and challenges in practice that are in the best interest of Registered Nurses of NL. For example, RN prescribing, improving registration processes for nurses new to NL and Canada. So, to that end, I'm running for one of the positions of Councillor-at-Large. I would love to have your vote."
---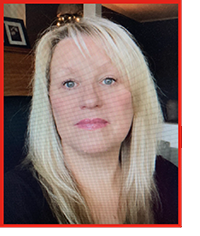 TONYA RYAN (nee Jackman)
Graduate: Western Memorial, 1994
Postgraduate Courses: LEAN Green Belt (Leading Edge), Institute for Healthcare Improvement – Open School, Learning Leaders Program – Directors Stream, Provincial Leadership Course, LEADS Certified Internal Facilitator, LEAN Apprentice Training, Trust Your Canary, LEADS, LEAN Webinar Sessions, Institute for Healthcare Improvement – Open School.
Present Position: Project Clinical Lead Central Health Integrated Capacity Management Project – Leadership/Management, Central Health
"I entered the Profession of nursing, as most of us did, to provide care and comfort to people when they needed it the most. Although this still remains my passion and my works purpose, the way I affect this care is through healthcare management and leadership. Since 2003 my focus has been organizational leadership and the last number of years my work has focused on healthcare system improvements. As a member of Council, I feel I contribute to nursing practice through a different lens, one that combines my experience and expertise with regulation, public protection and advancement of the nursing profession. I have learned a great deal throughout my terms on Council and given the opportunity I would love to continue to serve the nursing profession as Councillor-At-Large."
To learn more about Council click here.